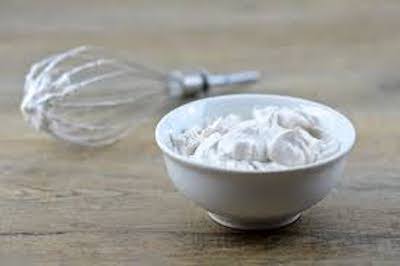 Everyone loves whipped cream, but the dairy versions and frozen whipped cream desserts are anything but healthy and clean. This healthy and clean version is sure to satisfy that whipped cream craving. You can find more great recipes from the author of "Cooking for Hormone Balance," by Magdalena Wszelaki, here.
The key to success is to keep the coconut fat and mixing bowl cold. A warm cream will turn into an unappealing curd. Use full-fat coconut milk and save the drained coconut water for smoothies. If yo do not have a hand mixer, use a whisk but work quickly so the fat does not get warm. Keep a can of coconut milk in the fridge so when you feel like making the cream, it will be there, ready to go.
Ingredients:
1-13 1/2 ounce can full-fat coconut milk, chilled in the refrigerator
1 tablespoon coconut syrup or Grade B maple syrup or 3 drops liquid stevia
1 teaspoon vanilla powder
Pinch of sea salt
Directions:
Chill a medium glass bowl in the freezer for 10 minutes.
Meanwhile, remove the coconut milk from the refrigerator, open the can, and drain off the coconut water. Set it aside.
Scoop the coconut fat into the chilled bowl and whip for about 1 minute or until light and fluffy.
Whip in the coconut or maple syrup (or stevia), vanilla powder, and salt.
Use right away or refrigerate in a glass jar for up to 24 hours.
Makes: 1 1/2 cups
Exchanges:
1 Tablespoon: 5 grams fat