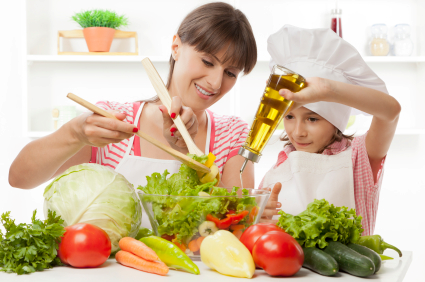 Do you dread the idea of seeing a registered dietitian/nutritionist? Are you afraid all of your favorite foods will be eliminated? Do you hate being lectured to about what to eat? Are you fearful of being judged or reprimanded about your eating habits?
Relax....that's not what nutrition counseling is all about, when you are under my care. In fact, my goal is to help you fit your favorite foods into your daily life in a healthful and smart way, so that your health goals can be achieved. I take the time to listen intently and to understand and achieve your desired outcomes. And I am not the "food police."
There are so many fad diets out there. Who do you believe when it comes to the best diet for you? The truth is there is not a one size fits all approach. The best diet for your friend or family member, may actually be the worse diet for you, and vice versa.
How Can You Benefit from a Nutrition Consult?
Whether you are aiming to manage a medical condition, get some new healthy recipe ideas, improve your food choices or desire a complete diet overhaul, you are in the right place.
It's really more important that you have an annual nutrition consult than it is to see your doctor annually, because a nutrition consultation can actually prevent you from ever needing a doctor.
 Why Should You Receive Your Nutrition Advice From Me?
As a registered dietitian/nutritionist (Doctor of Clinical Nutrition), I am more than qualified to provide "Medical Nutrition Therapy (MNT)," which is a therapeutic approach to treating medical conditions and their associated symptoms via the use of a specifically tailored diet that is expertly designed and monitored.
And because you are receiving MNT from me, a registered dietitian/nutritionist (Doctor of Clinical Nutrition), insurance companies are legally required to reimburse you for qualified conditions where nutrition therapy is crucial for treatment.
So no more excuses! I can't wait to visit with you and help you receive the most optimal and most therapeutic medicine for you to live your best life possible, while also helping you age gracefully!