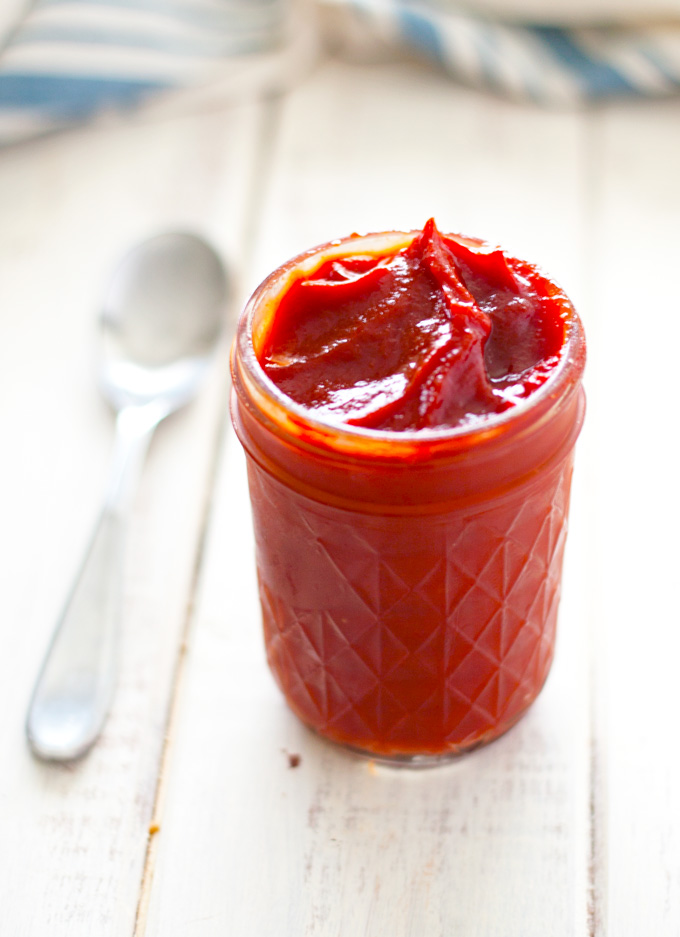 This recipe was taken from Diane Sanfilippo's, "21 Day Sugar Detox." You can purchase this book here.
Ingredients:
1 small onion, diced
2 green apples, peeled and diced
2 cloves garlic, minced
1/2 teaspoon sea salt
1/4 teaspoon allspice
1/4 teaspoon cinnamon
2 pinches of cloves
1/4 teaspoon ground ginger
2 tablespoons apple cider vinegar
1/4 cup water
1 -6 ounce can tomato paste
Directions:
Place all the ingredients in a slow cooker and stir to combine. Set the slow cooker to low and cook for 4 hours.
Allow the mixture to cool slightly, the pour into a food processor or high-speed blender and blend until smooth.
Note: When blending or processing warm foods, do not overfill the container, as the heat will cause the contents to expand and they may splatter out.
Once blended, place the ketchup in glass containers and allow it to come to room temperature before refrigerating.
The ketchup should last for several weeks or more in the refrigerator. If you notice a change in color or smell or see any mold growth, toss it and make a new batch.
Yield: 1 cup
Serving size: 2 tablespoons
Exchanges:
Carbohydrates: 1/3
Get FREE Report that Reveals "3 Secret Steps to Weight Loss Freedom & Defeating Diabetes & Pre-Diabetes" AND FREE "Prescription Detox" Book Chapter