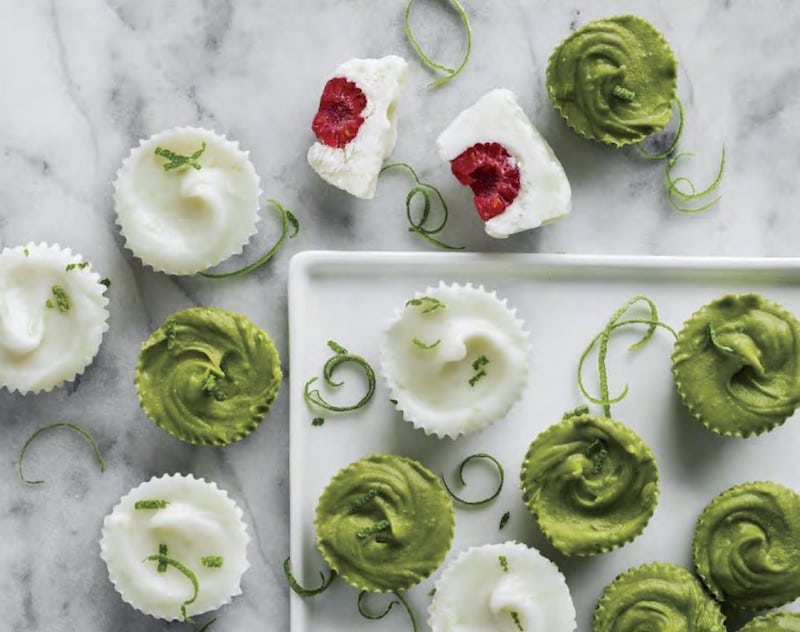 These are amazing for a quick snack or a satisfying dessert. You can find more great recipes from the author of "Cooking for Hormone Balance," by Magdalena Wszelaki, here.
Ingredients:
3/4 cup coconut butter
1 tsp freshly grated lime peel, plus extra to garnish
2 Tblsp freshly squeezed lime juice
1 Tblsp raw honey or coconut syrup
1/2 Tsp vanilla extract
2 Tblsp hot melted coconut oil
Pinch of sea salt
10 fresh raspberries
Directions:
In a medium bowl, combine the coconut butter, grated lime peel, lime juice, honey, vanilla extract, coconut oil, and salt and whisk until well combined. The hot coconut oil should soften the coconut butter but if the coconut butter remains lumpy, microwave the mixture for 20 seconds and whisk again until a smooth paste is formed.
Place one raspberry in each mini-muffin cup and cover with slightly less than 1 tablespoon of the meltie base.
Garnish the melties with grated lime peel.
Place in freezer for 20 minutes or until hardened.
Serve chilled.
Keep in an airtight container in the refrigerator for up to 10 days.
Makes 10 melties
Serving: 1
Exchanges per serving:
2 fats
1/3 carbohydrate
For Green Tea melties, go HERE.