4 Things You Must Do After Experiencing Flooding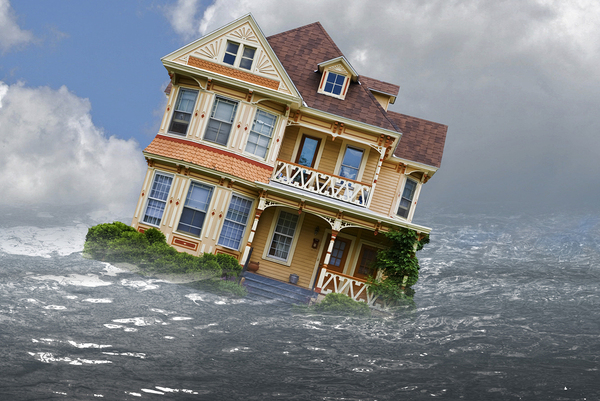 There is no doubt that you are aware of the horrible devastation encountered in Texas by Hurricane Harvey. I am deeply saddened to see the significant losses experienced by so many families in my area. My family and I were one of the fortunate ones that did not encounter damage to our homes, and we remained safe during the many tornado warnings and bombarding rain.
I wish I could say the same for so many others. Many will be dealing with months of difficult clean-up and rebuilding, and toxic mold will be a significant health threat.
Toxic mold should not be taken lightly. The toxins that some molds produce can cross into your brain from your nose and eyes. Some of the more neurotoxic molds can cause central nervous system effects, that include cognitive and behavioral changes, lack of muscle coordination, swallowing and walking difficulties.
I would like to share with you, 4 things that you must do to prevent and minimize the impact of mold exposure.
1. The first thing you must do is strengthen your immune system in order to bolster the natural mold killing ability of your immune system. I strongly encourage you to find out how your immune system stands up now in protecting you, by ordering a micronutrient test. By understanding your specific deficiencies and patterns, we can correct them and get your immune system working for you, not against you.
2. There are several nutrients that will help boost the immune system. If you choose not to have a micronutrient test that will specifically assess your individual needs, I strongly urge that you make an appointment so that we can discuss the most optimum way to get those important nutrients working for you.
3. It is important to bind toxins with glutathione. I wrote a blog series on glutathione and now would be a good time to read it, if you haven't already. The series starts HERE. I can also recommend to you a glutathione product from my dispensary. Please don't trust just any glutathione product. Glutathione is not effective taken orally, so you will need to purchase a liposomal product. I can point you in the right direction.
4. Coat your nasal cavities with Silver. That's right! Silver is powerful against mold, and it can easily be applied to the nasal cavity with a Q tip to directly kill mold. This can also be obtained through my dispensary. Please talk with me so I can recommend to you the best pharmaceutical-grade Silver product.
I pray that you and your family were not effected by Hurricane Harvey or any other hurricane. But if you know someone who has experienced flooding in their home, please send them this blog post, along with my prayers.